Vo Trong Nghia gana ARCASIA Edificio del Año
Vietnamitas Práctica Vo Trong Nghia Arquitectos ha llevado a casa el máximo honor en el Consejo Regional de Arquitectos de Asia ( ARCASIA ) 2.014 premios. El Complejo Dailai bambú, que consiste en el 2009 Bamboo Wing y el 2012 Dailai Conference Hall, fue seleccionado entre 276 propuestas y ganó Building of the Year Award, uno de los premios más prestigiosos de la arquitectura asiática.
El galardón se suma al reciente éxito de Vo Trong Nghia, que recientemente ganó el primer premio en los Premios AR House por su Casa de los Árboles
.
La estructura anterior, un restaurante y una cafetería que también funciona como un espacio para eventos de música en vivo, desfiles de moda y otros usos, fue un experimento en la creación de una estructura de bambú puro, con el mismo material que tanto el acabado y los principales componentes estructurales. Los soportes en forma de alas de aves permitieron a la estructura para ser completado sin columnas externas, creando un pabellón abierto, sin obstáculos visuales.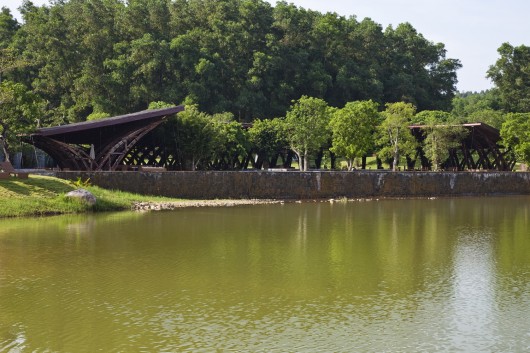 La estructura es típica de muchos diseños Vo Trong Nghia, con una estructura abierta de aire, el bambú y una adyacencia con el agua. Vo Trong Nghia ha remarcado que estas características recurrentes de sus diseños se inspiran en su infancia.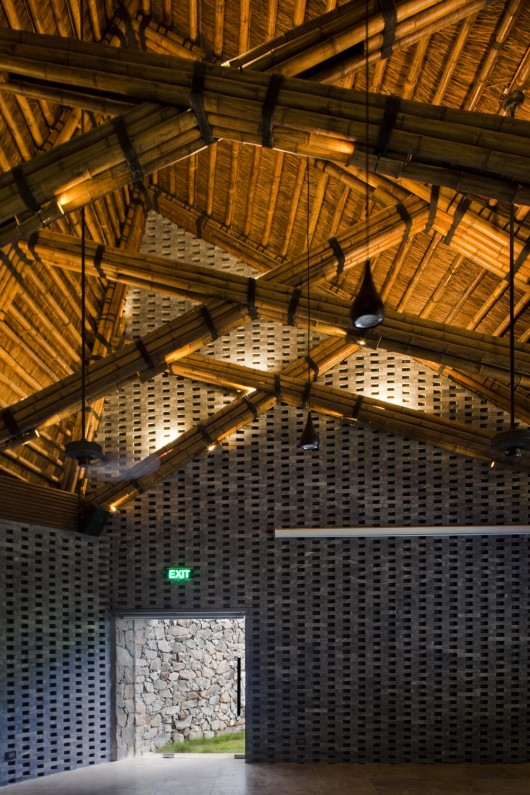 La estructura más tarde, la sala de conferencias Dailai, también cuenta con el bambú en su impresionante estructura de la cubierta, pero en otros lugares es más variada en sus otras materias;
un muro de piedra curvo llamativo recibe a los visitantes en la entrada al Flamingo Dailai Resort, con paredes de piedra perforadas en el interior.